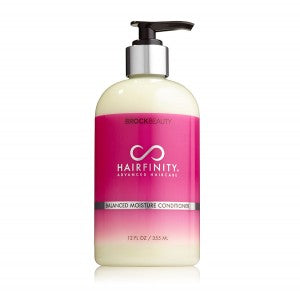 This moisture-rich formula gently detangles, smoothes and replenishes hair to its optimal moisture level from root to tip. The result: De-stressed hair that's healthy, soft and manageable. Proven to reduce hair breakage up to 87%.
Infused with our exclusive CAPILSANA® COMPLEX that delivers a unique blend of bioactive Hydrolyzed Collagen, MSM for hair vitality, and nourishing Horsetail.

Key Benefits:
Replenishes hair to its optimal moisture level
Smoothes and Detangles
Improves manageability

Key Ingredients:
Hydrolyzed Collagen
MSM
Horsetail Stem Extract
Aloe Vera
Keratin and Hydrolyzed Keratin
Cocount Oil
Meadowfoam Seed Oil
Jojoba Oil
Honey
Biotin
Vitamin C
Essential Oils (Lavender, Cedar, Cinnamon, Rosemary, Thyme, Peppermint)

Formulated with over 96% natural ingredients (including water) and the relaxing scents of sea salt, hibiscus, and essential oils. Free of sulfates, silicones, parabens, phthalates, mineral oil, and petroleum.