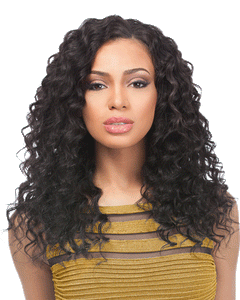 The 
MODERN DAY EMPRESS
CREATES HER OWN EMPIRE.
She's Confident, She's Bold, She's Unapologetic, and She Rules with vigor and grace.
Crown yourself with EMPIRE, and find yourself transformed to the upper echelons 
of power. Infused with nature's liquid gold, Argan Oil, EMPIRE feels irresistibly 
soft with a radiant shine. Effortless to style, 
EMPIRE empowers you to create every look you desire.

Reign with the Hair You Love To Wear.