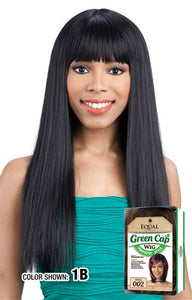 Protective style
Heat safe - up to 400ºF
STYLING INSTRUCTION:


Do not use hot curler at regular setting. his fiber can only be curled at 380ºF-400ºF
If wig hair gets frizzy, try and sheen spray to calm the frizziness and then comb.
If the wig gets tangled, use any detangling or sheen spray then comb the hair.